Forthcoming
• FEBRUARY 2021 •

Zoological Days 2021
February 2021, Brno, Czech Republic

• APRIL 2021 •

15th Central European Workshop
on Soil Zoology
April 2021, České Budějovice, Czech Republic

• MAY 2021 •
Arachnological Days 2021
May 2021, Veľký Lél, Podunajská Lowland
• JULY 2021 •

9th Symposium of the EURAAC
12–16 July 2021, Bari, Italy
• AUGUST 2021 •

32nd European Congress of Arachnology
22–27 August 2021, Greifswald, Germany

• SEPTEMBER 2021 •

XIX. Arachnological Conference
September 2021, Východná


• NOVEMBER 2021 •

congress "Zoológia 2021"
November 2021, Košice

• year 2022 •

XVI International Congress of Acarology
Auckland, New Zealand

22nd International Congress
of Arachnology
6–11 March 2022, Piriápolis, Uruguay

25th International Conference
on Subterranean Biology
28 June – 4 July 2022, Alba Iulia, Romania
• year 2023 •

33rd European Congress of Arachnology
Saint Malo, France

• year 2024 •

10th Symposium of the EURAAC
unknown

Checklists of Slovak arachnids
XVIII. Arachnological Conference
abstract book
Arachnological Days 2020
XVII. Arachnological Conference
abstract book
New publications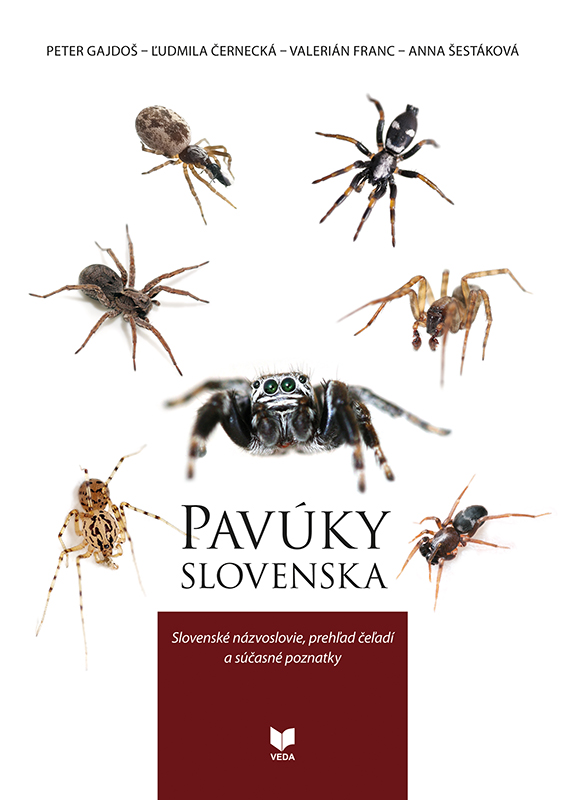 Gajdoš, P., Černecká, L., Franc, V., Šestáková, A. 2018. Pavúky Slovenska [Spiders of Slovakia]. VEDA, vydavateľstvo SAV, 172 pp.
New species described from Slovakia
Ernogamasus papilio Witaliński et Fenďa, 2020
[Mesostigmata, Parasitidae]
Type locality: Stužica (Bukovské vrchy Mts), litter and soil from primeval beech forest.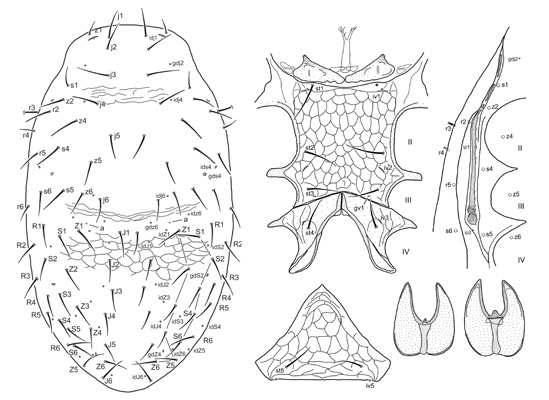 Witaliński, W., Fenďa, P. 2020. A new species of mite in the genus Ernogamasus Athias-Henriot, 1971 (Parasitiformes: Parasitidae).
Zootaxa 4742 (3): 501–517.
doi: 10.11646/zootaxa.4742.3.5
Cosmolaelaps ekaterinae Mašán & Babaeian, 2019
[Mesostigmata, Laelapidae]
Type locality: Kováčov (Burda Mts), edge of broadleaved deciduous forest (Carpineto-Quercetum) and meadow, subterraneous nest of Lasius umbratus colonized by Lasius fuliginosus in rotting tree stump.
Mašán, P., Babaeian, E. 2019. A new myrmecophilous mite species of the genus Cosmolaelaps Berlese, 1903 (Acari, Mesostigmata, Laelapidae) from Central Europe (Slovakia). Zootaxa 4647 (1): 495–505.
doi: 10.11646/zootaxa.4647.1.31